Journalist Martyr Rizgar Deniz was commemorated in the first anniversary of his martyrdom at the Martyr Rustem Cudi camp (Maxmur). The second group of hunger strikers began fasting.
The hunger strike launched in Maxmur camp entered its 5th day. On Wednesday, the second group began fasting to support HDP Hakkari deputy Leyla Güven, on hunger strike to demand an end to the isolation regime imposed on Abdullah Öcalan since November 7.
The second group of hunger strikers consists of 8 women and 10 men. Beginning their fast, the activists condemned the conspiratorial forces, and called on the UN, the governments of the Iraq and the Kurdistan Region to fulfill their responsibilities.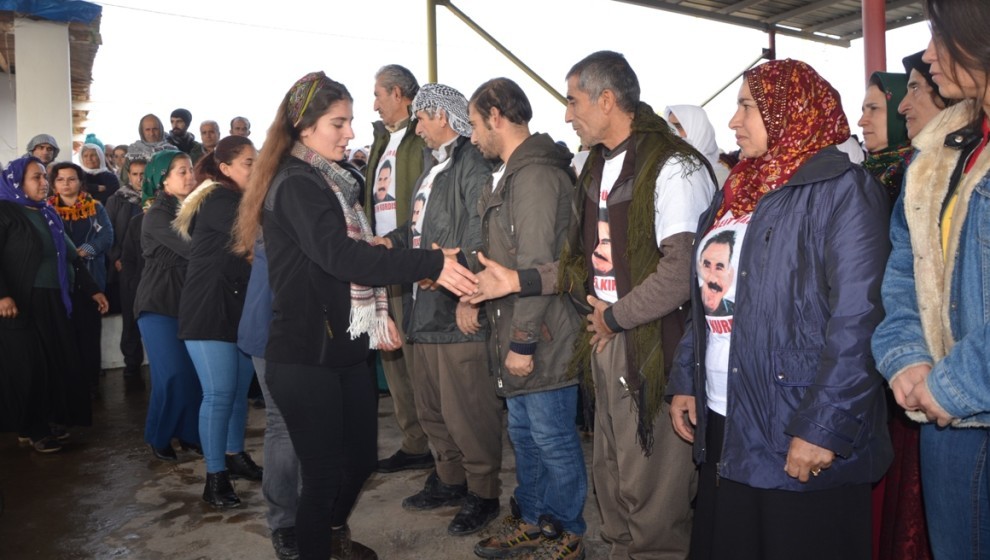 Before the new group entered the hunger strike, journalist Martyr Rizgar Deniz Adandır, who fell martyr a year ago, was commemorated with a video.
After the video, Robar Spêndarokî spoke on behalf of the first group of hunger strikers. "We will continue our actions – he said – until we get news from our Leader. We convey our solidarity and salute to all prisoners in jails.