Women took over the hunger strike launched in Hewlêr under the leadership of HDP Başurê Kurdistan Office.
Democratic Society Congress (DTK) co-chair and Peoples' Democratic Party (HDP) Colemêrg (Hakkari) MP Leyla Güven has been on hunger strike since 7 November to demand an end to the isolation imposed on PKK Leader Abdullah Öcalan.
Under the leadership of HDP Southern Kurdistan Office in Hewlêr (Erbil), a group of women has entered the hunger strike which entered the 30th day.
This is the 15th group taking up the fast.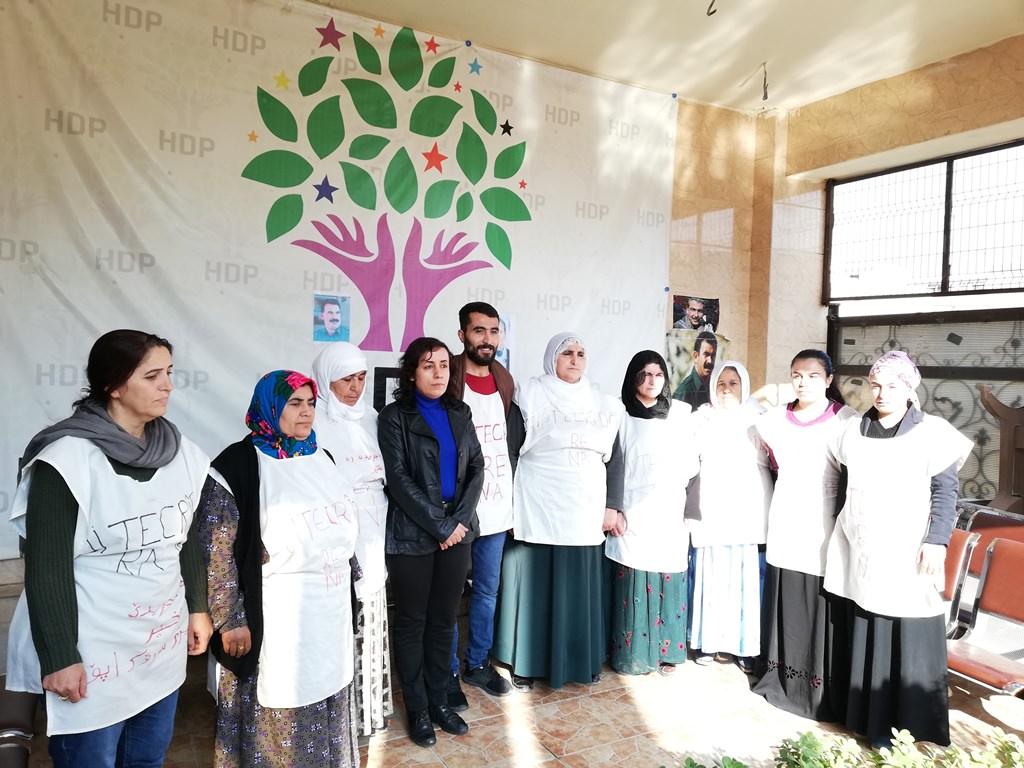 HDP Hewlêr Council member Nasir Yağız continued his indefinite and irreversible hunger strike that reached day 30.
HDP representative, Mizgin Ari, said the group of women taking over the hunger strike represents all women in Northern Kurdistan. "As long as the isolation imposed on PKK leader Abdullah Öcalan continues, and the HDP deputies remain in prison, our actions will continue."
Mizgin Ari urged international organizations and institutions to listen to the demands of the hunger strikes and to put pressure on the Turkish state to end the isolation imposed on Öcalan.
Mizgin Ari thanked those visiting the hunger strikers and added that "these visits give us strength."
Citizens, party representatives and organizations continue to visit the hunger strikers.