via ANF-News
Despite the police blockade, a group of people managed to reach Leyla Güven's apartment yesterday and loudly expressed their solidarity with the hunger strikers.
Support for Leyla Güven's hunger strike, which has been ongoing since November 7, 2018, is growing.
A group of people tried yesterday in Amed (Diyarbakir) to reach the home of Democratic Society Congress (DTK) Co-Chair and Peoples' Democratic Party (HDP) MP Leyla Güven and to express their solidarity with her call for an end to the isolation conditions against Kurdish People's Leader Abdullah Öcalan.
Despite obstruction attempts by the police, the group, which included HDP representatives, managed to reach the apartment.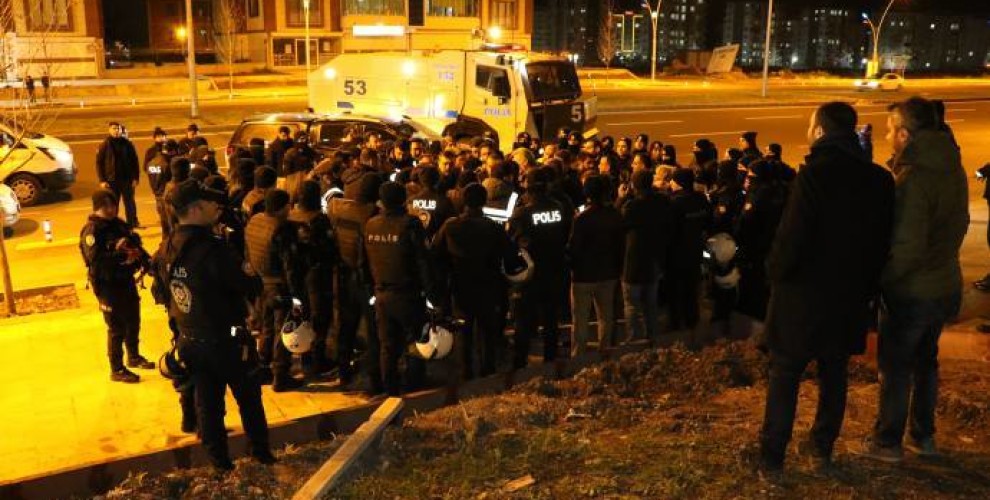 The group kept shouting "Leyla Güven is our honour". In the surrounding dwellings, the people expressed their solidarity with the group. Despite her poor health, Güven greeted the group in front of her apartment from her balcony.