via ANF-News
Demonstrations continue across Rojava demanding an end to the isolation regime imposed on Abdullah Ocalan and condemning the international conspiracy that led to his arrest 20 years ago.
The Syrian Revolutionary Youth Movement promoted a long march to protest the international conspiracy that led to the capture of Kurdish People's Leader Abdullah Öcalan in 1999.
The long march set off in Chelebiye and arrived in Kobanê city centre on Wednesday evening under the slogan 'Rise up to break the isolation and destroy fascism.'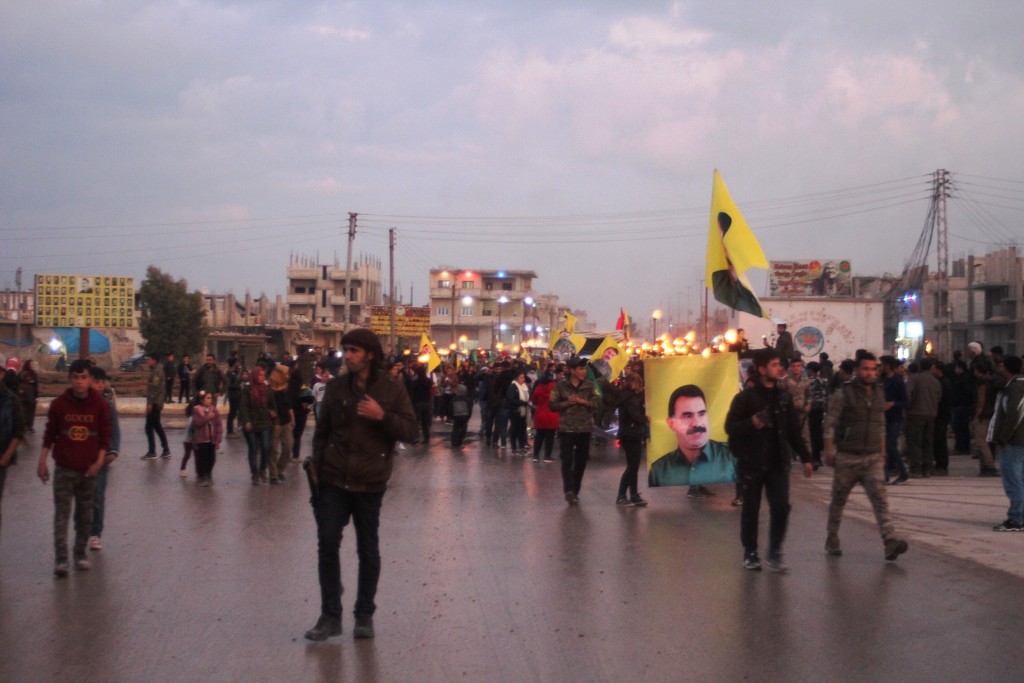 Hundreds of young people from Northern and Eastern Syria joined the march which passed through the villages of Taşlûg, Qebecux, Tihacib, Şêran and Helinc before reaching the centre of Kobanê.
Young people carrying torches gathered in Jina Azad Square (Free Woman Square).
PYD Assembly Member Eyşe Efendi addressed the crowd condemning the international conspiracy. "We will free our leader – said Efendi – with the power of youth and the union of Syrian youth. We support the action of Leyla Güven."
On Thursday the march will continue to reach the village of Elpelûr, where Abdullah Öcalan stayed while he was in Syria.