via ANF-News
"A life should be free. We are not interested in any way of life except an honorable and free life."
Prisoner and hunger striker Selami Kılıçaslan sent a message from Bolu F-Type Closed Prison.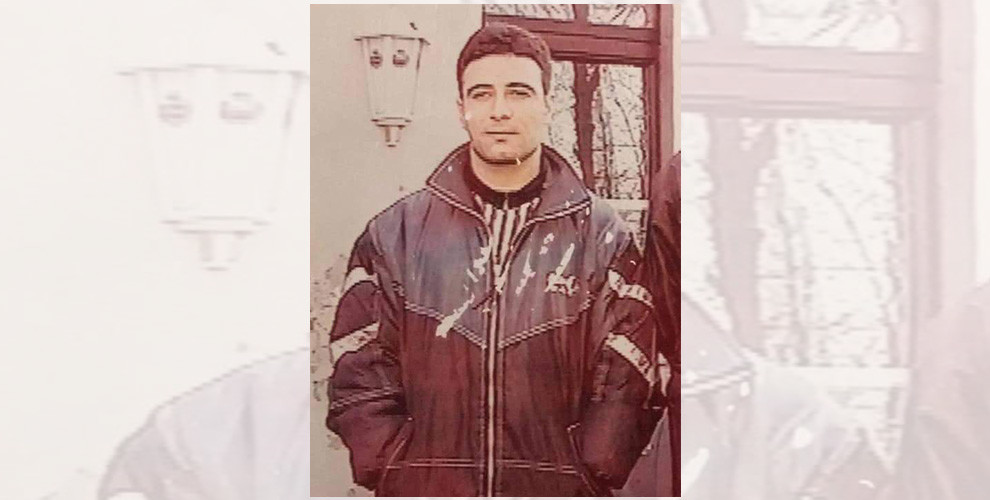 Kılıçaslan's message said: "Isolation is a crime against humanity. It is an ideological and political approach towards those who do not think like you and a revenge against them."
Kılıçaslan continued: "The isolation of Kurdish People's Leader Abdullah Öcalan has increased so much that there are no legal or human dimensions.
Visits with lawyers and family, which are a legal right, have been denied for many years. They are trying to get the society used to this. Hunger strikes have been promoted to put an end the government's unlawful and inhuman attitude. Hundreds of people have been forced to lay their bodies in front of death for a more humane life. Even the most backward systems won't impose this kind of illegality. Hunger strikes aim at overcoming this lawlessness and arbitrary approaches."
We are in high spirits and confident
The hunger strike resistance led by Leyla Güven to break the isolation of Kurdish People's Leader, Abdullah Öcalan, has spread all over and continue with great determination, said Kılıçaslan.
"In order to remove the inhumane treatment and isolation imposed on leader Apo, we, Selami Kılıçaslan, Hayri Demir, Ahmet Emin Eren, Hüseyin Barsak and İsmail Kocaman, jailed in Bolu F Type Prison, have been on an indefinite hunger strike since 16 January. We are on the 54th day of fast. Our morale-motivation is high. Because of the long fast of course our bodies are suffering."
'Silence is not ethical'
There is a very heavy isolation, said Kılıçaslan. "It is neither right for us to remain silent nor ethical. In order to break this isolation, we 5 prisoners in Bolu F Type Closed Prison are on hunger strike. This hunger strike is different, it can have heavy consequences. We will continue until we get the result no matter the price. We are confident that we will succeed. We'll break this inhumane isolation.
A life should be free. We are not interested in any way of life except an honorable and free life."
Writing about the conditions of the hunger strikers, Kılıçaslan said that: "We spend most of the day reading and writing. We can't do sports anymore, so we walk for 1 or 2 hours instead."
We'll break isolation on Newroz!
Kılıçaslan continued: "On Newroz, we will break the Imralı isolation system! We want to celebrate the Newroz holiday with our sincere wish of a year in which freedom and democracy will prevail and the peoples will live more freely. Our belief in freedom is complete.
In Rojava, DAESH, an enemy with a black fascist mentality that was the enemy of humanity, was thrown into history's waste bin.
The greater the pain, the greater the achievements. – said Kılıçaslan – You won't be free without labor and effort. We deeply believe this. The Kurdish people and the peoples of the Middle East will surely achieve that humane life they deserve."